Salt and Light: Lessons from the Puritans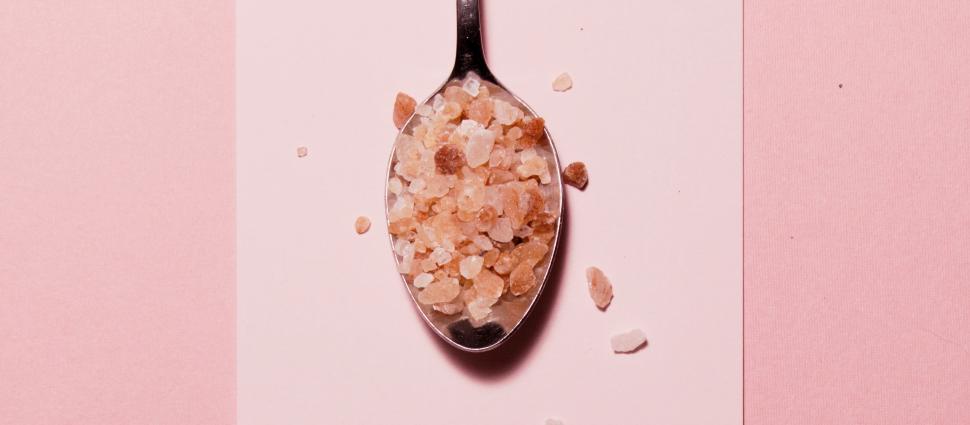 This in the first in a multi-part series. Stay tuned over the next few months to read more on how the Puritans teach us to live in the world!
---
Ye are the salt of the earth: but if the salt have lost his savour, wherewith shall it be salted? It is thenceforth good for nothing, but to be cast out, and to be trodden under foot of men. Ye are the light of the world. A city that is set on an hill cannot be hid. Neither do men light a candle, and put it under a bushel, but on a candlestick; and it giveth light unto all that are in the house. Let your light so shine before men, that they may see your good works, and glorify your Father which is in heaven. —Matthew 5:13–16.
The world hates God. Therefore, the world despises godly Christians. Unbelievers often regard Christian humility as weakness of mind, Christian repentance as a pathological lack of self-esteem, Christian holiness as hypocrisy, Christian purity as priggish moralism, and Christian righteousness as the seed-bed of hatred and intolerance. To the fervent atheist, Bible-believing Christians are not only deluded, but dangerous. In our Western societies driven by rhetoric rooted in atheistic secularism—albeit sometimes comfortably padded with a superficial and rationalized shadow of Christianity—believers face increasing opposition and even hostility. Our brethren in Asia and Africa, however, know what persecution really is.
Before we become alarmed and fearful, however, we need to realize that this situation is nothing new. Our Lord Jesus said, "Blessed are they which are persecuted for righteousness' sake: for theirs is the kingdom of heaven" (Matt. 5:10). It does not matter whether we live among people who are predominantly secular, Islamic, Hindu, Buddhist, or, as Christ did, Jewish; if we live according to the Word of God, we will be persecuted (2 Tim. 3:12–15).
What then are Christians to do? Shall we resign all hopes of influencing the people around us? Shall we retreat and hide from the world until the Lord returns? Shall we relent and conform to the world as much as possible in order to win its smile and avoid its ire?
Contrary to these fearful (and unbelieving!) responses, our Lord speaks a word of hope and issues a call to action.
First, he repeatedly declares God's blessing upon the godly in what we call the Beatitudes of Matthew 5:3–12. If we repent of our sins and turn back to God with poverty of spirit, hunger for righteousness, and mercy for hurting people, then no matter how the world may persecute us, we will inherit the kingdom of heaven. In Christ, we shall overcome the world.
Second, in Matthew 5:13–16, the Lord Jesus teaches us that godly Christians do indeed have a potent influence upon the world, for we are "the salt of the earth" and "the light of the world." However, we act as salt and light not by conquering our persecutors through physical force or hateful rhetoric, but precisely by being poor in spirit, mourning for our sins, meek in the face of anger and aggression, hungering and thirsting for righteousness, merciful toward those in need, pure in heart, and peacemakers among men—the kind of people whom Christ blesses in His Beatitudes.
How can we be salt and light in our world, so that instead of being "trodden under foot" or "hidden under a bushel" (vv. 13, 15), we can resist evil, do good, and move unbelievers to glorify God as our Father in heaven? To answer that question, I will draw from the wisdom of the English Puritans [1]. As the eighteenth-century evangelist George Whitefield (1714–1770) observed: "Ministers never write or preach so well as when under the cross. The Spirit of Christ and of glory then rests upon them. It was this, no doubt, that made the Puritans of the last century such burning and shining lights" [2].
The Puritans lived under a cross of hostility, opposition, and persecution. Undaunted, they persevered, calling on God, serving Christ as Lord, and walking in the light of God's Word. They have many helpful things to say about how Christians should influence the world as salt and light [3].
---
[1] For Puritan sources on Matt. 5:13–16, see William Perkins, A Godly and Learned Exposition of Christ's Sermon on the Mount, in The Works of William Perkins, Volume 1, ed. Stephen J. Yuille (Grand Rapids: Reformation Heritage Books, 2014), 222–42; Matthew Poole, Annotations upon the Holy Bible (New York: Robert Carter and Brothers, 1853), 3:21–22; David Dickson, Matthew, Geneva Series of Commentaries (Edinburgh: Banner of Truth, 1981), 49–52; Anonymous (Westminster Divines), Annotations upon All the Books of the Old and New Testament, 3rd ed. (London: Evan Tyler, 1657), on Matt. 5:13–16; John Trapp, A Commentary or Exposition upon All the Books of the New Testament, ed. W. Webster (Grand Rapids: Baker, 1981), 55–58; Jeremiah Burroughs, The Saints Happiness... Lectures on the Beatitudes (Ligonier: Soli Deo Gloria, 1992), 242–60; Richard Baxter, "What Light Must Shine in Our Works," in Puritan Sermons, 1659–1689, Being the Morning Exercises (Wheaton, Ill.: Richard Owen Roberts, 1981), 2:460; also in The Practical Works of Richard Baxter, 4 vols. (Ligonier: Soli Deo Gloria, 1991), 4:905–920; Matthew Henry, Matthew Henry's Commentary on the Whole Bible: Complete and Unabridged in One Volume (Peabody: Hendrickson, 1994), 1630–31; Benjamin Keach, Preaching from the Types and Metaphors of the Bible (Grand Rapids: Kregel, 1972), 746–47, 758–59; Exposition of the Parables in the Bible (Grand Rapids: Kregel, 1974), 52–61; Jonathan Edwards, "A City on a Hill," in The Works of Jonathan Edwards, Volume 19, Sermons and Discourses, 1734–1738, ed. M. X. Lesser (New Haven: Yale University Press, 2001), 539–40.
[2] George Whitefield, preface to The Works of that Eminent Servant of Christ Mr. John Bunyan, 2 vols. (London: W. Johnston and E. and C. Dilly, 1767), 1:iii.
[3] It should be noted that some Puritans, such as Perkins, Dickson, Trapp, Burroughs, and Henry, viewed Matthew 5:13–16 as referring primarily to the apostles and ministers of the gospel. See also George Swinnock, The Christian Man's Calling, in The Works of George Swinnock (Edinburgh: Banner of Truth, 1992), 1:26. In this regard they followed John Calvin, Commentaries (Grand Rapids: Baker, 2003), on Matt. 5:13, 14–16. However, others, like Poole, the Westminster Annotations, Baxter, Keach, and Edwards, recognized that in the context of Matthew 5 Christ addressed all true disciples and heirs of God's kingdom, both ministers and all Christians.
---
Joel Beeke (@JoelBeeke) is president and professor of Systematic Theology and Homiletics at Puritan Reformed Theological Seminary and one of the pastors of the Heritage Netherlands Reformed Congregation both in Grand Rapids, Michigan. He has written, co-authored, and edited over 80 books.
---
Related Links: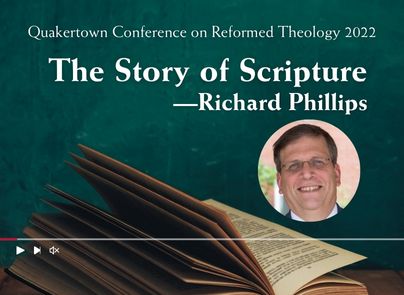 The Story of Scripture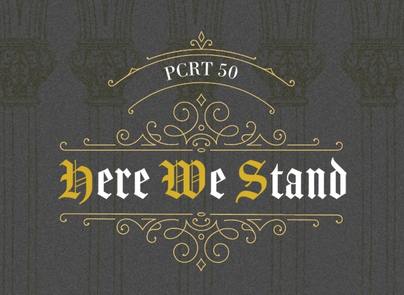 Register for the Philadelphia Conference on Reformed Theology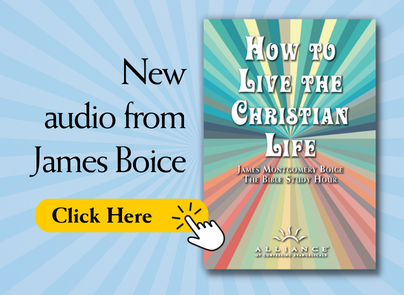 New audio from James Boice