Patrick Gillespie on the Necessity of Christ's Two Natures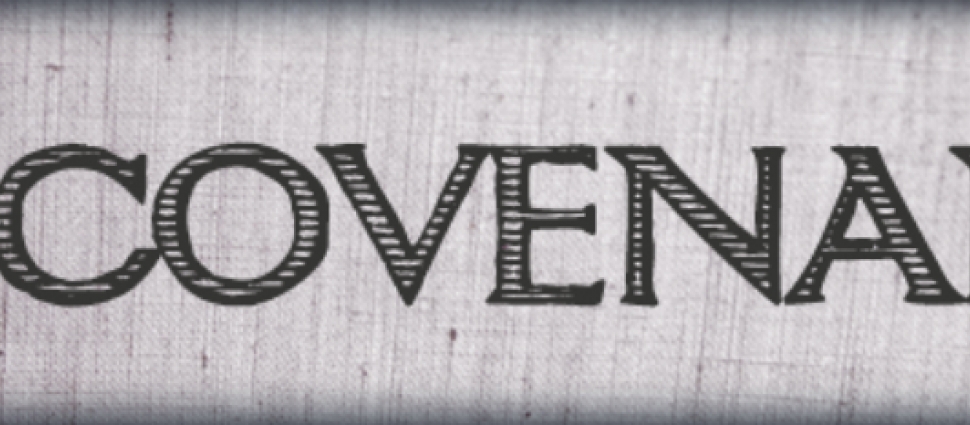 A

s the previous two posts demonstrated (see here and here), Patrick Gillespie taught that Christ fulfilled the terms of the Covenant of Redemption in order to establish the gracious character of the Covenant of Grace. While God requires faith as the condition of entering the Covenant of Grace, Christ supplied this condition by purchasing the Holy Spirit for his elect to grant them saving faith (Ark of the Covenant, 309, 404, 415). Christ is the sum of the Covenant of Grace and he is the chief promise of that covenant. Yet it was only possible for Christ to procure the redemption of the elect as their prophet, priest, and king because he was God and man in two distinct natures and one person. In chapter 11 of his work, Gillespie summarizes briefly why Christ had to be God and man in two distinct natures and one person forever. This material is virtually a mirror image of Westminster Larger Catechism 38-40 and, as such, helps explain the context of the Catechism's teaching on the necessity of Christ's two natures. While I will not refer to these Catechism question in detail in this post, I recommend that readers look through them in light of Gillespie's summary in order to help them meditate on Christ's glory more effectively. This material provides an important component of how Christ fulfilled the Covenant of Redemption and how we could be the Mediator of the Covenant of Grace.
Gillespie argued that Christ's taking our nature was his great qualification for office (186). In doing so, he combined arguments for the necessity of his deity, of his humanity, and of their union in his divine person. He first argued that Christ must be God. The union of the divine and human natures in Christ made all of his suffering meritorious. Citing Ps. 89:19. WLC 38 similarly notes that Christ's deity gave "worth and efficacy to his sufferings, obedience, and intercession." Even though the divine nature could do none of these things by itself, only a divine person could remedy evils committed against the infinite majesty of God (186). Gillespie added that God alone could overcome the enemies that Christ wrestled with. The WLC 38 also adds that Christ in his divine nature alone could on behalf of the elect "conquer all their enemies." Only one with infinite glory could procure the goods in view as well, such as satisfying God's justice and procuring his favor (WLC 38).
Gillespie turned next to Christ humanity by stating that "he must be God manifested in the flesh" (187). He had to do so in order to stand in our stead. This encompasses the whole of WLC 39. Christ had to die in order to make satisfaction for sin, which the divine nature could not do by itself (187). One who was one with us must impute his work to us. In justification particularly, Gillespie noted that "union is the ground of imputation." He next added that we must receive the Spirit, "without which we cannot be sanctified." At this point, readers should note that WLC 38 attaches this point to Christ's deity rather than to his humanity. Based on some of the texts cited (e.g., Jn. 15:25, 16:7) the reasoning appears to have been that Christ gave the Spirit to the church based on his eternal relation to the Father and the Spirit. However, this point is not necessarily in conflict with Gillespie's connection of giving the Spirit by virtue of Christ's humanity. Gillespie argued that Christ could not give the Spirit to the church simply as God, since nothing can be added to that which is infinite (187). The Spirit proceeded from Christ because of their eternal relations to one another and Christ poured him forth as the God-man as a gift from the Father (see Acts 2:33). Gillespie then made an unconventional move by arguing that Christ must convey to us the adoption as sons by receiving it himself first (187. Citing Gal. 4:4-6). Most Reformed authors argued simply that Christ was the natural Son of God and that believers are adopted sons through union with him. The concern was that positing two kinds of sonship in Christ would threaten the unity of the person, who is the eternal Son of God. However, WLC 39 acknowledges that Christ had to be man "that we might receive the adoption as sons." Gillespie then added that we must be able to receive an eternal inheritance from Christ by virtue of his humanity (188). All of these arguments hinge on the idea that the eternal Son of God must represent the elect as the Second Adam, which he could not do without true humanity.
The last part of Gillespie's argument was that Christ must be God and man in one person (188. Citing Is. 7:14, etc.). He listed three reasons why this was the case. First, that the union between God and man might be accomplished first in his person. Second, that he might be equally distant and near to both parties. Third, that he might deal with God for man and that he might deal for God with man (189). This last observation reinforces the previous post regarding how the Covenant of Grace was made with Christ and with the elect in him (WLC 31). This statement mirrors WLC 40 almost exactly, which concludes that Christ needed to be God and man in one person, "that the proper works of each nature might be accepted of God for us, and relied on by us, as the works of the whole person." In summary, Christ's divine nature made salvation effective, Christ's human nature made salvation possible, and the unity of both natures in one divine person made salvation secure.
This material illustrates how Soteriology is grounded in Christology. By virtue of the eternal Covenant of Redemption, Christ, "being the eternal Son of God, became man, and so was, and continueth to be, God and man, in two distinct natures, and one person, forever" (WSC 21). Under the Covenant of Grace, the benefits of Christ's accomplished work as prophet, priest, and king, "both in his estate of humiliation and of exaltation" (WSC 23) accrue to his people through faith, which unites them to Christ in their effectual calling (WSC 30; WLC 66-67). Referring to prayer, WLC 181 illustrates the fruits of Christ's work by reminding us that, "The sinfulness of man, and his distance from God by reason thereof, being so great, as that we can have no access into his presence without a mediator, and there being none in heaven and earth appointed to, or fit for, that glorious work but Christ alone, we are to pray in no other name but his only." He was appointed to this work by virtue of the Covenant of Redemption so that we might have access to God through him in the Covenant of Grace. We should follow Gillespie's persistent council throughout the Ark of the Covenant to receive Christ the Mediator through faith by the Spirit's power.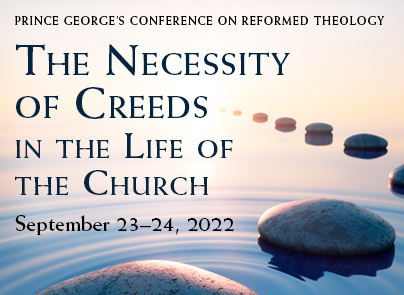 Craig Carter • James Fesko