Marital Love Must Be Superlative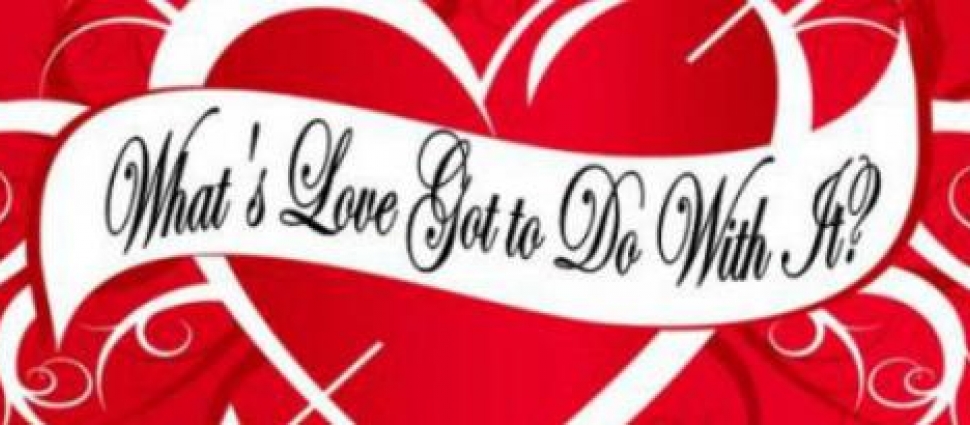 C

ontrary to characatures, the Puritans had a lot to say about love, and marital love in particular. In our continuing series (post #1, post #2) we take up their teaching that marital love must be superlative.
A husband and wife are to love each other so dearly that both are persuaded that the other is "the only fit and good match that could be found under the sun for them," William Whately (1583-1639) writes (A Bride-Bush, 8). Because of parental love, a godly parent would not trade his child for another parent's child, even if that child were better-looking and had more ability or gifts; similarly, a godly husband and wife would not trade each other for a better-looking and more gifted spouse (A Bride-Bush, 8). Whately concludes: "Marriage-love admits of no equal, but placeth the yoke-fellow next of all to the soul of the party loving; it will know none dearer, none so dear" (A Bride-Bush, 9).
Surely, a wife is a man's best companion and friend. Thomas Gataker (1574–1654) suggested that Adam was truly happy in Eden, but he was not fully happy until God had provided him with a wife, and he was joined to the woman as his closest friend and companion in all of life. Gataker said, "There is no society more near, more entire, more needful, more kindly, more delightful, more comfortable, more constant, more continual, than the society of man and wife" (Certain Sermons, 2:161). He was convinced that a house was "half unfurnished and unfinished, and not fully happy but half happy, though otherwise never so happy," until it was completed with a wife (Certain Sermons, 2:161).
The Puritan ideal of superlative marital love appears in the poems that Anne Bradstreet (1612–1672) wrote to express her longing for her husband when he traveled away from home. She wrote to him,
If ever two were one, then surely we.

If ever man was lov'd by wife, then thee….

I prize thy love more than whole mines of gold,

Or all the riches that the East doth hold.

My love is such that rivers cannot quench,

Nor ought but love from thee, give recompense. (Quoted in Nichols, Anne Bradstreet, 118)
In another poetic letter, Bradstreet compared her longing for her husband to that of a deer racing through the woods with ears alert to the sound of her mate. She signed it, "Thy loving love and dearest dear" (Nichols, Anne Bradstreet, 122-123).
Husband and wife are to love each other with a strong, fervent, and steady love, not with a love that waxes and wanes with the tide of beauty, dress, or riches, or fluctuates with the emotions and lusts of the flesh. This love, wrote Isaac Ambrose (1604-1664), is "loving and tender-hearted pouring out of their hearts, with much affectionate dearness, into each other's bosoms" (Ambrose, Works, 130). It is an entire love, a fulsome love, a love that pours itself out between spouses constantly and without reservation in a variety of expressions, gestures, looks, and actions. This love, Daniel Rogers (1573-1652) wrote, is not "raised suddenly in a pang of affection, ebbing and flowing…but a habitual and settled love planted in them by God, whereby in a constant, equal, and cheerful consent of spirit they carry themselves [towards] each other" (Rogers, Matrimonial Honour, 137-138). Robert Bolton (1572-1631) therefore defined this duty of mutual love as "a drawing into action, and keeping in exercise, the habit of conjugal affection and matrimonial love" (Bolton, General Directions, 265, emphasis added). If this mutual love is eclipsed for but a day or even an hour, said Richard Baxter (1615-1691), the husband and wife are "as a bone out of joint; there is no ease, no order, no work well done till they are restored and set in joint again" (Baxter, Practical Works, 1:431).
Such love is nurtured by guarding each other's honor and reputation instead of complaining and grumbling against each other. William Secker (d. c. 1681) put it this way: "Who would trample upon a jewel because it is fallen in the dirt? Or throw away a heap of wheat for a little chaff? Or despise a golden wedge because it retains some dross? These roses [i.e., wives] have some prickles. Now husbands should spread a mantle of charity over their wives' infirmities" (Secker, "The Wedding Ring, A Sermon," 263).
A husband must do his best to see that no one know his wife's faults but himself and God. He should be unwilling to voice them to anyone but God, to pray that she may be pardoned for them and reformed from them. Likewise, a wife must do her best to keep her husband's struggles and sins to herself, as matters of prayer and not gossip. Neither spouse should be surprised by the sins of the other, for each of them is well aware of their own sins. Can it be helpful to uncover faults in public and fling mud in each other's face? Will this help a husband reform or a wife to repent? And which is more displayed in such a case, the spouse's faults and weaknesses or the gossip's unkindness, indiscretion, backbiting, and folly? Does not the family dog behave better than this when it barks at strangers but not at members of the family? (A Bride Bush, 78)
Moreover, if ill speech behind the back of an enemy is a sin, how much more grievous is ill speech behind the back of a spouse, who should be to us as our own flesh? Whateley said, "To hear a husband largely declaiming against his wife, and…aggravating her sins, as if he took delight in nothing so much as in branding her forehead with the black mark of infamy is a testimony of so much hatred, where there should be most love, and of so bitter unkindness, where nature itself requires most tender kindness, that no speeches almost can sound more harsh in the ears of wise men. So again for the woman to be clattering amongst her gossips what a foolish husband she has…and to be…making proclamation of his faults, as if she feared nothing but that they should not be known to people…is a most irksome and hateful folly and untrustworthiness" (A Bride Bush, 77, emphasis added).
Love for each other must strive to cover sins much as bandages cover sores, so they may heal. George Swinnock (1627-1673) advised that "to procure a quiet life, the husband must be deaf, and the wife blind. Sure it is, the man must not bear to declare it abroad, nor the wife see to say it among her gossips whatever is amiss at home, if they would live in peace" (Works, 1:476). A breach between a husband and wife is half reconciled when it is kept indoors where love and prayers can be repeatedly administered to it; but if it is announced outdoors in the ears of others, it will be like a festering sore that can hardly be healed (Works, 1:476).
The common practice of publishing each other's faults must therefore be put far away from every spouse; for it is a treacherous evil and looks more like the hatred one might show to an enemy than the love demanded in a marriage. "What mutual love can there be in such?" asked William Gouge (1575-1653). "Howsoever their hands have been joined together, surely their hearts were never united, so that it had been better [if] they had never known one another, unless the Lord do afterwards knit their hearts and unite their affections more nearly and firmly together" (Of Domestical Duties, 182). In extreme cases, it may be necessary to acquaint a close and trusted friend with the faults of one's spouse for the purpose of prayer and sound counsel. But that is far different than publishing little flaws and idiosyncrasies to any company and for no other purpose than murmuring, complaining, and gossiping. "Know therefore, and practice this duty, O husbands and wives," concluded Whateley, "spit not in each other's faces, disclose not each other's faults, but conceal, hide, bury and cover them so much as truth and equity will allow" (A Bride Bush, 79–80).
Superlative love requires a steady effort to be pleasing to each other. According to Whateley, this "pleasingness" is "a disposition of the will and earnest desire of the heart to give all content [satisfaction] to each other, so far as they may possibly do it, without sinning against God" (A Bride Bush, 54). If husband and wife perform this duty, which 1 Corinthians 7:33–34 commends, with all diligence and faithfulness, then they will experience a great harvest of blessings to the whole family. No good or happiness can be enjoyed by that couple who live as enemies on the field when they are companions in one house and bed. Whateley advises, "Next to the pleasing of God, make your main business to please each other" (A Bride Bush, 59).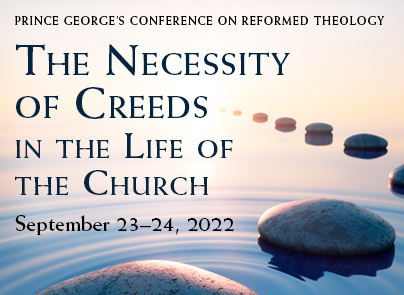 Craig Carter • J.V. Fesko