Infinite Goodness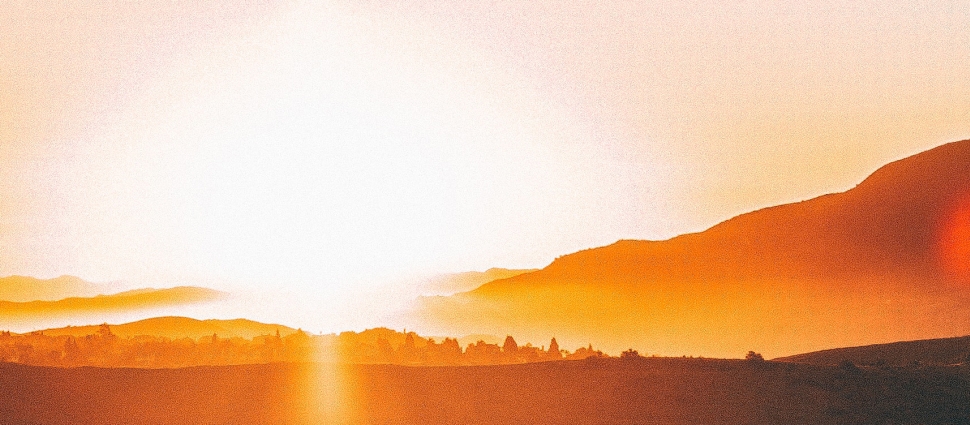 Though he only published a sermon during his own lifetime, Stephen Charnock (1628–1680) wrote quite a bit on Christology, salvation, and theology proper. Discourses Upon the Existence and Attributes of God is one such work, and it continues to receive high praise. As J.I. Packer once wrote,
"The discourses are the product of a big, strong, deep, reverent mind; they are in every way worthy of their sublime subject and are one of the noblest productions of the Puritan epoch. Charnock displays God's attributes as qualities observable in the concrete actions of the living God of which the Bible speaks. The technical terms, and sometimes, arguments of scholastic theology are employed, but always with a biblical orientation. Charnock has no desire to speculate but only to declare the works and ways, the nature and character, of the God of the Bible." [1]
"Technical" and "scholastic" may not excite us at first, but many have found this book insightful, and even devotional. One can see why; take, for example, this passage on divine goodness, as Charnock explains why God can be nothing less than Infinite Goodness:
"The notion of goodness is inseparable from the notion of a God. We cannot own the existence of God, but we must confess also the goodness of his nature. Hence, the apostle gives to his goodness the title of his Godhead, as if goodness and godhead were convertible terms (Rom. 1:20). As it is indissolubly linked with the being of a Deity, so it cannot be severed from the notion of it. We as soon un-deify him by denying him good, as by denying him great.

"Optimus, Maximus, the best, greatest, was the name whereby the Romans entitled Him. His nature is as good as it is majestic; so doth the Psalmist join them (Ps. cxlv. 6, 7), "I will declare my greatness; they shall abundantly utter the memory of thy great goodness." They considered his goodness before his greatness, in putting Optimus before Maximus. Greatness without sweetness, is an unruly and affrighting monster in the world; like a vast turbulent sea, always casting out mire and dirt. Goodness is the brightness and loveliness of our majestical Creator. To fancy a God without it, is to fancy a miserable, scanty, narrow-hearted, savage God, and so an unlovely, and horrible being. For [God] is not a God that is not good; he is not a God that is not the highest good.

"Infinite goodness is more necessary to—and more straitly joined with—an infinite Deity, than infinite power and infinite wisdom. We cannot conceive him God, unless we conceive him the highest good, having nothing superior to himself in goodness, as he hath nothing superior to himself in excellency and perfection. No man can possibly form a notion of God in his mind, and yet form a notion of something better than God; for whoever thinks anything better than God, fancieth a God with some defect… ."[2]
We might wonder at times if our God truly is a good God. Or perhaps we simply don't give it much thought, focusing more on other attributes, like omniscience or omnipotence. But as others have pointed out, we dare not neglect any of God's attributes. And why would we want to? God's goodness is a tremendous comfort, because the infinitely wise, infinitely powerful God—the One who made all things and sustains all things and will judge all things—is infinitely good.
When we remember this, we join the ranks of David who sang, "Oh, taste and see that the Lord is good! Blessed is the man who takes refuge in him!" (Ps. 34:8).
- - - - - - -
[1] Quoted in Meet the Puritans, by Joel Beeke and Randall J. Pederson (Grand Rapids: Reformation Heritage Books, 2006), 145.
[2] Stephen Charnock, Discourses Upon the Existence and Attributes of God, vol. II (New York: Robert Carter & Bros., 1874), 216.
---
Ben Ciavolella is a student at Westminster Theological Seminary. He works as a publishing assistant for the Alliance of Confessing Evangelicals.
---
"Here Comes the Worship Cop!" at Mortification of Spin
Meet the Puritans by Joel Beeke and Randall J. Pederson
"A Cross-Shaped View of God's Attributes" by Aaron Denlinger
The Attributes of God by A.W. Pink
Divine Simplicity, edited by Jeffrey Stivason [ Print Booklet | PDF Download ]
PCRT '87: How Great Thou Art [ Audio Disc | MP3 Disc | Download ]