How to Read John Owen: Part 2
W

alking you through everything that John Owen (1616-1683) wrote would take considerable space. Instead, as I continue my series on helping you read his writings (see part 1), I will recommend a few of my favorite books by him, explaining why they are my favorites. This list is somewhat subjective, and my primary recommendations might be unexpected. Which books minister to us depends as much on our current place in life as on what the Lord is doing in our hearts at the time. Some books, however, deserve to be read by all because of their intrinsic excellence. My recommendations reflect both of these perspectives.
First, everything Owen wrote stands head and shoulders above most of his contemporaries. You will not find here the illustrative powers of Thomas Watson or the personal anecdotes of Richard Baxter. You will find a man who drank deeply from the wells of the best theology available at the time, who filtered this material through a brilliant intellect, and who set it on fire with the warmth of pastoral devotion. The two words that come to mind in describing Owen are precision and piety.
Recommendations of Where to Start
I recommend starting with Owen's sermons in volume 9 of the Banner of Truth edition. Many of these sermons condense and popularize much of what he wrote elsewhere. For example, the sermons on "The Nature and Beauty of Gospel Worship" are practically a miniature version of Communion with God. Each sermon is roughly ten pages and are filled with useful illustrations and examples. Owen was a powerful preacher and popular in his day. These sermons are a faint record of what his preaching was like.
In my opinion, the first four volumes of Owen's Works, coupled with his Hebrews commentary, represent his best material.
Volume 1 of his Works includes two major books on Christ. Christologia is outstanding and profound, but I recommend getting a feel for Owen's style before reading it. Though it is one of the best books on the person of Christ that I have ever read, it is not the best place to start. In the same volume, Meditations and Discourses on the Glory of Christ is pure gold. This is Owen's seasoned attempt to teach his congregation how to grow in their affection for Jesus Christ and to long for heaven more.
Volume 2 includes Communion with God. This is the most important book that I have read apart from the Bible, and it has transformed my personal piety and ministry. There is nothing else quite like it in English Reformed theology. Owen makes the doctrine of the Trinity profoundly devotional by teaching us how to hold communion with all three divine persons. This book is comforting and it will likely transform how many readers read the New Testament.
Volume 3 and Volume 4 include several books on the Holy Spirit. Owen designed them collectively to be the first attempt in Christian history to produce a full systematic treatment of the Spirit's person and work. To this author's knowledge, no author has matched his attempt either before or since he wrote it. The first half of volume 3 expounds his devotional Trinitarianism, in many respects, more fully than Communion with God. The latter half of the volume treats the Spirit's work in personal holiness and the difference between biblical godliness and moral virtue. His treatment of the Spirit's work in Christ as the ground and pattern of hi work in believers is the most profound aspect of his teaching on the Spirit.
Volume 4 examines the grounds of our faith in the authority of Scripture, how we interpret Scripture in dependence on the Spirit, how the Spirit helps us in prayer, the work of the Spirit as a comforter, and a profound treatise on spiritual gifts. Every one of these books will exceed your expectations and treat their topics better than any other author that I have read from any century.
Do not bypass typical recommendations, such as The Mortification of Sin. However, I am increasingly convinced that people misread this book because they are interested in finding a "how to" manual on sanctification instead of a book on the practical outworking of union with Christ in the Christian life. Other excellent books are The Grace and Duty of Being Spiritually Minded and Apostasy from the Gospel. The latter displays astonishing insight into the nature of the human heart and highlights dangers that most contemporary Christians do not even know that they face.
The general recommendations aside, all of Owen's books are worth reading and I have never regretted any time that I have spent with him. Wherever you choose to begin, the following advice may help you.
Do not get bogged down with Owen's outlines. Keep reading and try to follow the big picture of where his argument. He did not write random collections of devotional thoughts, but books with definite aims. Keep his goals in mind as you read.

Read the table of contents of a book in order to preview its contents at a glance. Puritan authors' tables of contents were more detailed than we are used to today. They can help you digest the material better.

Persevere and keep reading. Reading seventeenth-century theology is like learning another language. While Owen wrote in English, it is not the English that you know and use. This is an obstacle for modern readers whether we are reading Owen or anyone else from his time. Reading Owen is like making a new friend. The more time you spend with him, the more you will know and like him. Patterns of thought will become familiar and easy, though never predictable or mundane.

Develop your reading skills generally. In his classic work How to Read a Book, Mortimer J. Adler notes that modern education does not carry us beyond a grammar-school reading level. Few people today learn how to read theology or philosophy. Reading Owen provides a good opportunity to become a better reader. Read Adler's book to help you as well. It is a classic for good reasons.
This advice on reading Owen may not entirely solve your problems. Even if you follow my counsel, you will still need to dig deeply to extract gold. My most important advice for success in reading Owen is to pray. Without prayer, the best of our labors and studies will be in vain. With prayer, the Lord often brings unexpected blessings through hard work. Owen's writings are a rich store of treasures. It is important to stretch our spiritual sinews in the Christian life. Sometimes when we feel like we are trying to understand content that goes "over our heads" we should stand on a stool.  Reading Owen is worth the effort. You will stand taller and stronger spiritually for doing so.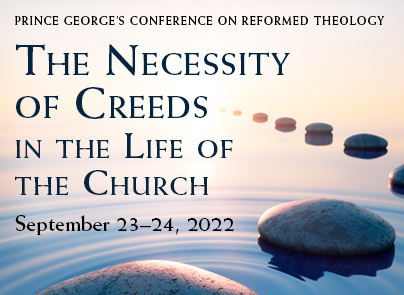 Craig Carter • James Fesko