Anne Bradstreet on the English Civil War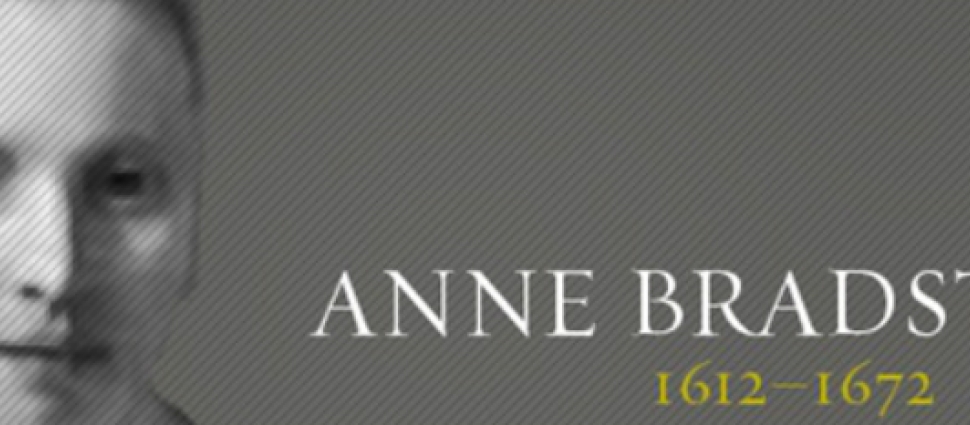 W

ithout a doubt, the political event that had the greatest impact on the life of Anne Bradstreet was the English Civil War that began in 1642 and effectively ended with the execution of King Charles I in 1649. In her poem "Of the Four Ages of Man", an elderly man laments,
"I've seen, and so have you, for 'tis but late,

The desolation of a goodly state,

Plotted and acted so that none can tell

Who gave the counsel, but the prince of hell,

Three hundred thousand slaughtered innocents,

By bloody Popish, hellish miscreants:

Oh may you live, and so you will I trust

To see them swill in blood until they burst.

I've seen a king by force thrust from his throne,

And an usurper subtly mount thereon.

I've seen a state unmoulded, rent in twain,

But yet may live to see't made up again.

I've seen it plundered, taxed, and soaked in blood,

But out of evil you may see much good."
This description is intriguing because it allows us to see the conflict that Bradstreet felt regarding the momentous events of those days. A devoted Puritan herself, she was opposed to the form of High Church Anglicanism that came to be most exemplified in William Laud, the archbishop of Canterbury whose opponents linked him with Arminianism and even Roman Catholicism. However, the eventual downfall and beheading of the anointed king of England apparently did not sit well with Bradstreet, and as seen in the passage above, she seems to refer to Oliver Cromwell as a "usurper." At the very least, this shows us that Puritan feelings at the time were not as uniform as might be expected given the traditional association of Cromwell with Puritanism.
The best expression of Bradstreet's thoughts on these issues comes in her poem "A Dialogue between Old England and New; Concerning Their Present Troubles, Anno, 1642." This was written during the first year of the war and presents an imagined conversation between the mother country and the new colonies in America. In one section, "Old England" explains the origins of the conflict.
"Before I tell th' effect, I'll show the cause

Which are my sins, the breach of sacred laws.

Idolatry, supplanter of a nation,

With foolish superstitious adoration,

Are liked and countenanced by men of might,

The Gospel trodden down and hath no right;

Church offices were sold and bought for gain,

That Pope had hope to find Rome here again."
This disdain for anything remotely "Roman" was certainly common among the Puritans, and it provides the impetus for some of Bradstreet's most biting comments in print.
"These are the days the Church's foes to crush,

To root out Popelings head, tail, branch, and rush;

Let's bring Baal's vestments forth to make a fire,

Their miters, surplices, and all their tire,

Copes, rochets, crosiers, and such empty trash,

And let their names consume, but let the flash

Light Christendom, and all the world to see

We hate Rome's whore with all her trumpery."

Yet, even in the midst of such a polemic, Bradstreet expresses her hope that England will be restored to peace and true religion…with Charles I as a righteous king.

"These, these are they I trust, with Charles our King,

Out of all mists such glorious days shall bring;

That dazzled eyes beholding much shall wonder

At that thy settled peace, thy wealth and splendor.

Thy Church and weal established in such manner,

That all shall joy, that thou displayed'st thy banner;

And disciplined erected so I trust,

That nursing kings shall come and lick thy dust."
Bradstreet seems to have viewed things in Old Testament terms. The nation had fallen into idolatry, and thus was reaping divine punishment. However, the anointed king must not be harmed. Thus, her poem "David's Lamentation for Saul and Jonathan II Samuel 1:19," an otherwise unremarkable piece of literature, takes on new meaning when one realizes it was written just after the execution of Charles I. The opening lines exclaim, "Alas, slain is the head of Israel, / Illustrious Saul, whose beauty did excel," and she later writes, "There had his dignity so sore a foil, / As if his head ne'er felt the sacred oil."
It is interesting to see how Anne Bradstreet, a Puritan layperson living in a far-flung colony on the edge of the world, reacted to these events in her home country. She was forced to balance her religious ideals – most particularly the desire for the purification of the church from idolatry and false doctrine – against the desire to avoid violence and civil dissension. The overthrow of the man seen to be God's anointed seemed to be a step too far for this particular Puritan, while others were able to justify it. 
Amy Mantravadi holds a B.A. in Biblical Literature from Taylor University. She is an active member of Patterson Park Church in Beavercreek, Ohio. You can read her blog at www.amymantravadi.com or follow her on Twitter @AmyMantravadi.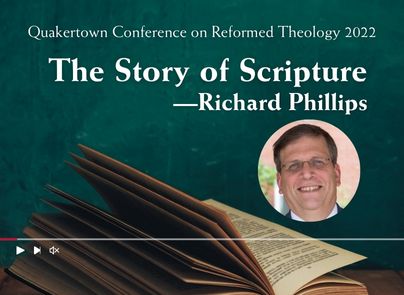 The Story of Scripture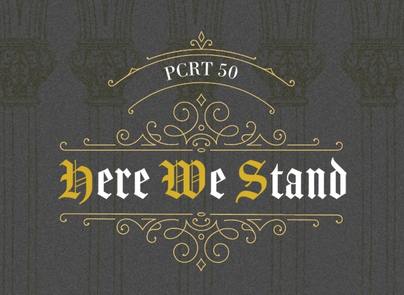 Register for the Philadelphia Conference on Reformed Theology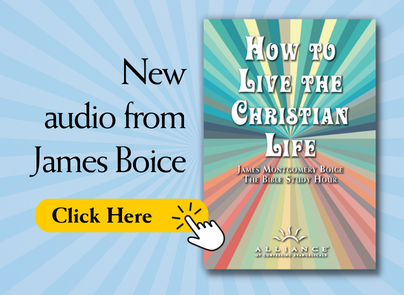 New audio from James Boice