An Honorable Structure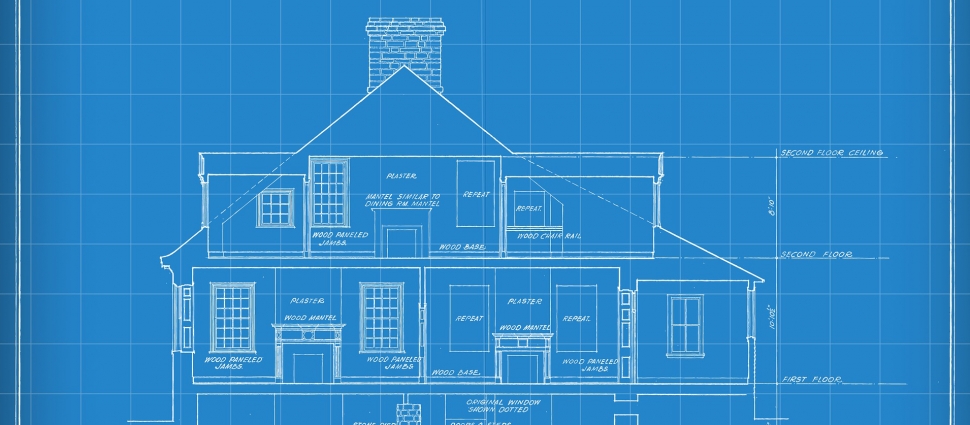 Family life today is disintegrating, and by studying the Puritan family we have discovered some reasons why. First, many families do not share a worthy goal. In addition, they lack an exalted central principle that will direct them towards this worthy goal.
And yet, even with a worthy goal and an agreed means an organisation can fail unless each member knows what they are supposed to be doing.
In other words, there needs to be a clear structure that is agreed by all and where each member has a role to play that is both unique and honourable. Colossians 3:18-21 was their guide:
Wives, submit to your own husbands, as is fitting in the Lord. Husbands, love your wives and do not be bitter toward them. Children, obey your parents in all things, for this is well pleasing to the Lord. Fathers, do not provoke your children, lest they become discouraged.
Roles were clearly defined
The husband / father took final responsibility and exercised leadership; the wife / mother provided help and support in loving submission; children were to be obedient and co-operative to their parents in all things.
The husband's headship was a matter of responsibility, not privilege. He was to be like Christ in his leadership. Packer brings the awesome nature of the man's charge home in this summary:
"It was the husband's responsibility to channel the family into religion; to take them to Church on the Lord's day and oversee the sanctifying of that entire day in the home. To catechize the children and teach them the faith, to examine the whole family after each sermon, to see how much had been retained and understood, and to fill any gaps in understanding that might remain; to lead the family in worship daily, ideally twice a day, and to set an example of sober godliness at all times and in all matters. To this end he must be willing to take time out to learn the faith that he is charged to teach." [1]
The husband must learn the faith and live the faith, for only then will he be prepared to lead.
The wife's support and submission was to be active and not passive; she was to order the family and home according to her husband's leadership. The principles of Titus 2 were applied: The wife was the home-maker according to her husband's will. That was her joy.
The children's responsibility to obey was taken seriously, even to the point of a choice of marriage partner. Fitz-John Winthrop wrote this to his father regarding the choice of a wife:
"Sir, what you shall please to direct for my way of settlement I shall readily comply with your pleasure therein, though if my owne inclination should have any share in the disposall of myself, I would not as yet accept the profer of a maried life. However, my owne will and desires shall be subordinate to your pleasure and intentions concerning me, and shall not act anything therein without your free and willing approbation in a case of such importance." [2]
This young man is writing respectfully asking that his father may take into consideration his interests. Yet he still submitted to his father and understood the importance of his father's perspective. These clearly defined roles led to a God-glorifying family.
Responsibility was willingly accepted
The Puritans were very keen on covenant theology, and according to their doctrine, covenants were always entered into willingly. For each member and role in the family, there must be a free and willing self-giving, nobody was to be forced.
In Puritan writing, greater emphasis is placed on my responsibility rather than my rights, especially in the raising of children. A father has no right to chastise his children unless he has first loved them and taught them God's love and God's ways. He was to train his children in righteousness. In a particularly poignant passage, Richard Mather imagines children addressing parents thus on Judgement Day:
"All this that we here suffer is through you, you should have taught us the things of God and did not. You should have restrained us from sin and corrected us and you did not. You were the means of our original corruption and guiltiness, and yet you never showed any competent care that we might be delivered from it. Woe unto us that we had such carnal and careless parents, and woe unto you that had no more compassion and pity to prevent the everlasting misery of your own children." [3]
Responsibility was willingly accepted.
Respect was freely given
There was no dishonour in the role of wifely support and submission or children's obedience and help. On the contrary, because they were fulfilling their crucial part of the covenant in family life to the glory of God, all was greatly honourable! What is often found in Puritan families is that the wives were honoured and entrusted with significant tasks. Samuel Sewall was poor at finances, and therefore he entrusted all the finances to his wife because of her superior financial judgement. He says in his diary:
"I paid Capt. Belchar in my pocket, and gave my Wife the rest of my cash... and tell her she shall now keep the cash; if I want I will borrow of her. She has a better faculty than I at managing affairs: I will assist her; and will endeavour to live upon my salary... The Lord give his Blessing." [4]
When a man by the name of Daniel Ela treated his wife with disrespect calling her his servant, despite the protestations of his long-suffering wife, he was hauled before the court and fined.
In speaking of the honour to be given to wives, William Gouge comments,
"Though the man be as the head, yet is the woman as the heart, which is the most excellent part of the body next the head, far more excellent than any other member under the head, and almost equal to the head in many respects, and as necessary as the head." [5]
There was true equality in the Puritan marriage! The husband was the servant leader, the wife was the supportive helper, and the children were willingly obedient, all in biblical love to the glory of God.
Conclusion
The model of Puritan family life was powerful enough to establish joy in a household where eight children died in infancy, the father had to bury eleven out of his fourteen children, there was almost unremitting sickness and massive personal problems, as attested by Samuel Sewall and his family.
We need to renew this model.
They shared the greatest and most worthy goal – the glory of God. Whether they ate their food around the family table or gathered for family worship or the husband shared the marriage bed with his beloved wife, it was all to the glory of their triune God.
They exalted the most fundamental of means – biblical love. They knew how to love as fathers, mothers and children. They cared and shared and were tenderly affectionate to each other; they served, gave and reached out to one another in loving companionship; they took the time to understand one another's needs and bear one another's burdens. And the union of husband and wife was the well-spring of this love at the heart of the home.
They established an honourable structure that was truly liberating. Rules were defined, responsibility was willingly accepted and respect was given. Within this biblical structure they were able to glorify their God and to enjoy him, even as they faced tremendous trials.
Previous Posts in This Series:
---
Oliver Allmand-Smith is an elder at Trinity Grace Church, Manchester, UK, where he has been in pastoral ministry since 1998. He has a degree in history from Cambridge University and is a trustee of IRBS Theological Seminary in Mansfield, Texas and Trinity Pastors' College in Nairobi, Kenya. He is married to Alison and the Lord has blessed them with six children.
---
Related Links
"The Radical Society" by Zack Groff
"Review: How the West Really Lost God" by D.G. Hart
"Was the Nuclear Family a Mistake?" by Justin Poythress
"Family Worship and Its Benefits" by Jason Helopoulos
Meet the Puritans by Joel Beeke & Randall Pederson
Family Worship by Donald Whitney
---
Notes
[1] Packer, J., 1991. Among God's Giants. Eastbourne [England]: Kingsway Publications, p. 355.
[2] Morgan, E., 1966. The Puritan Family. Harper & Row, p.85.
[3] Ryken, L., 1990. Worldly Saints- The Puritans As They Really Were. Zondervan, p. 79.
[4] Morgan, E., 1966. The Puritan Family. Harper & Row, p. 43.
[5] n.d. Of Domestical Duties. Irwin, p.98.